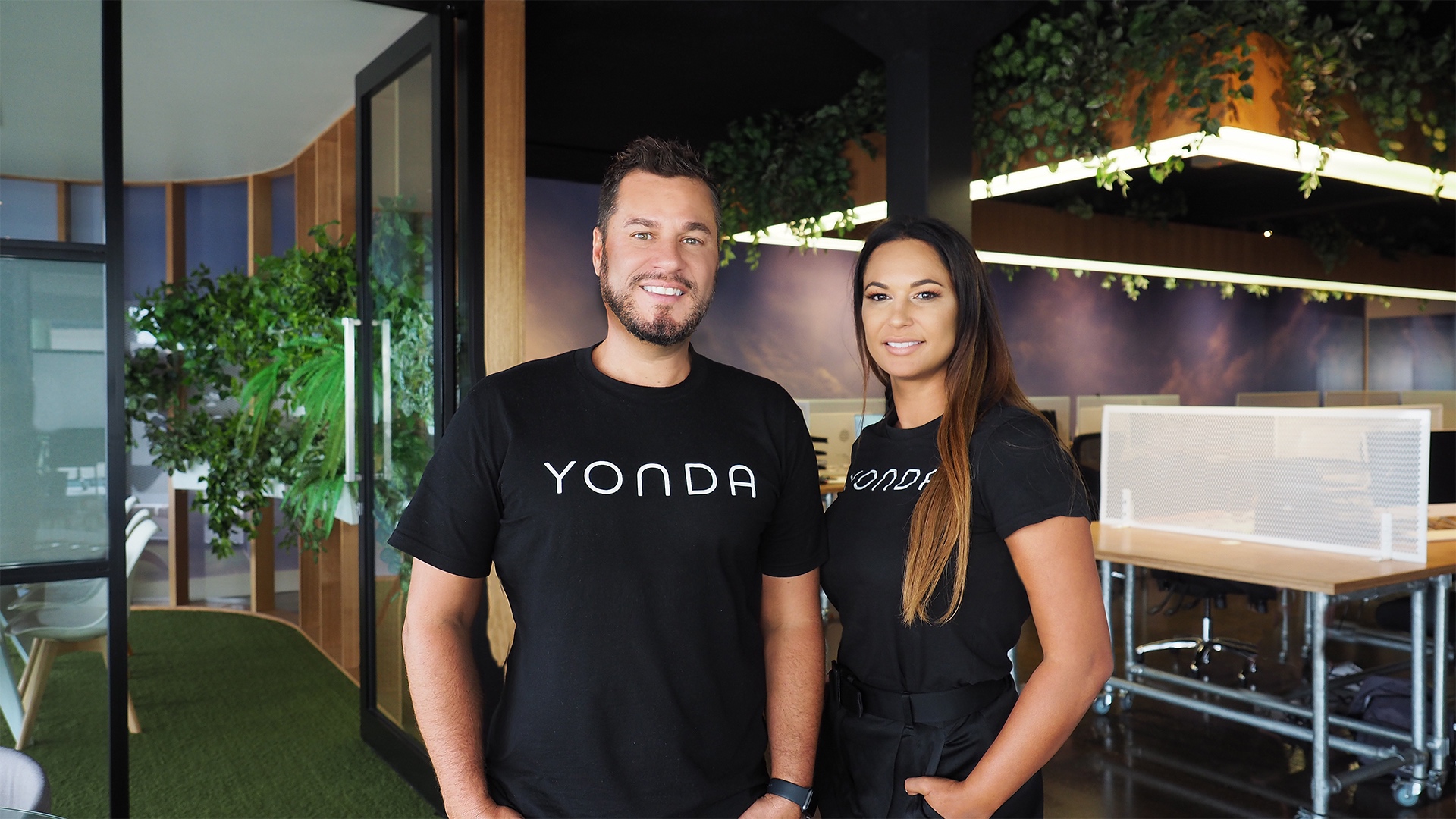 YONDA® Reveals New Home in Mermaid Beach
http://www.medianet.com.au/releases/194657/
Gold Coast, Queensland, 27 November 2020.
Australia's newest subscription-based travel program, YONDA Holiday Club has relocated their Head Quarters to Mermaid Beach, with a larger and more collaborative open plan office space, formerly the home of successful international start-up, HiSmile™.
Located on the Gold Coast Highway and adjacent to Pacific Fair, this stylish and well-appointed office is the perfect location for the Yonda team to come together each day and focus on growing their business. The office features plenty of greenery, a well-stocked drinks fridge for those Friday afternoons, various breakout areas and conference rooms, ensuring the Aussie-owned business is set for success well into the future.
"I'm thrilled to see our team show up here every day, the energy is just fantastic. It was our vision to find a space that would complement our brand, allow our staff to collaborate and be creative within an environment that inspires purpose, I feel like we've achieved that" - says co-founder and General Manager, Rebecca Tarrant.
Despite uncertain and difficult times in the travel space recently, Yonda is thriving having recruited for various key positions, growing their team by 40% over the last 6 months.
"I'm extremely positive with the continued growth of our business, we have some very defined strategic objectives that all of our team members are aligned with and working towards " says Yonda co-founder and CEO, Jon Tarrant.

The new YONDA Head Quarters is easily accessible and located in the heart of the city's tourist hot-spots, ensuring a prime position for the new to market Travel Brand.
About Yonda Holiday Group
Yonda Holiday Group is a full-service leisure travel marketing company working with some of Australia's leading hotels and resorts. By partnering with some of Australia's most-loved travel brands, Yonda is revolutionising the way Australian's experience a holiday by not only scouting the best holiday experiences for members, but also by working closely with partners, ensuring only the best end-to-end service, exclusive packages and unforgettable holiday experiences.
Behind the team at Yonda Holiday Group is the sibling duo Jon and Rebecca Tarrant who were honoured with the coveted Australian Young Entrepreneur of the Year Award and the Gold Coast Young Entrepreneur Awards, for Tourism in 2018 and are finalists for 2020.
Having built a successful Australian, family-owned and operated tourism marketing business since 2006, the Gold Coast born and bred siblings are excited to bring a new start-up creative tourism marketing agency to the forefront of the Australian travel market.
For more information contact:
Rebecca Tarrant - General Manager of Yonda Group
rebecca.tarrant@theholidaygroup.com.au
Mitzi Wilson - Marketing and Communications Manager
pr@yonda.com.au
Facebook: www.facebook.com/yondaholidayclub