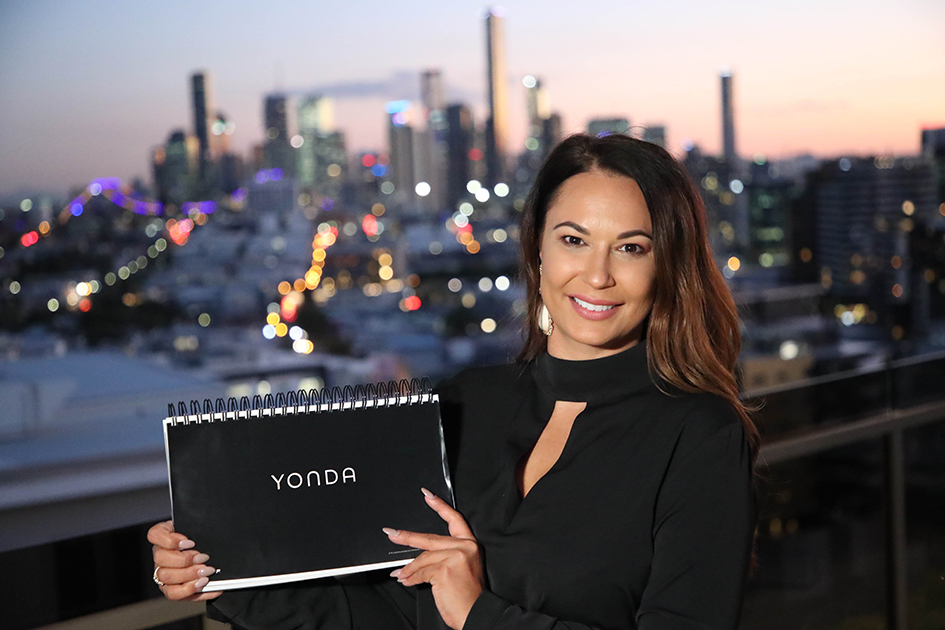 TRAVELLERS GO YONDA AS NEW AGE HOLIDAY CLUB LAUNCHES
[PICTURED] Yonda Co-founder & General Manager Rebecca Tarrant
https://www.eglobaltravelmedia.com.au/travellers-go-yonda-as-new-age-holiday-club-launches/
On a mission to pioneer a new model of holiday clubs for the next generation of travellers, Yonda Holiday Group has launched its new travel product, YONDA.
Spearheaded by powerhouse siblings Jon and Rebecca Tarrant, YONDA will disrupt the travel industry by leveraging a subscription-based model to offer highly personalised travel experiences and competitive insider deals exclusive to members only.
Jon Tarrant started his first travel and resort marketing business, Leisure Group, at the age of 19 from the spare bedroom of his flat and grew it into a multi-faceted company with an annual turnover of over $25 million. After moving on from the company in 2019, the duo purchased Affordable Holidays with the aim to migrate its existing 280,000 members to Yonda Holiday Club.
In pursuit to reinvent the concept of holiday clubs and create a culture of putting the customer first, Co-Founder and CEO of Yonda Holiday Group Jon Tarrant said members can sign up to YONDA Go for a complimentary taste of the club's exclusive holiday deals before joining YONDA Premium or YONDA Ultra for subscription-only discounts.
"Our vision for YONDA is to create a club that reverse-engineers hotel loyalty programs and goes beyond traditional timeshare clubs – YONDA is a holiday club that actually rewards loyalty, not forces it," Mr Tarrant said.
"Rather than rewarding consumers with points after they travel, our club incentivises members to travel where and when they want at a competitive price.
"With no lock-in contracts, hidden fees, or point systems, YONDA rewards our members because they deserve a holiday. Our booking platform also makes finding a holiday as easy as taking one, because to us, being locked in is the opposite of what a holiday should feel like."
"Thanks to our 16-year history in the industry and relationships with an extensive list of tourism operators, we are able to go far and yonder to provide club members with personally curated and premium deals at competitive rates, that can't be found anywhere else.
"We are eager to help Australians adventure on the best holiday possible and will go above and beyond to find, negotiate and deliver the best holiday deals possible."
Yonda Holiday Group Co-Founder and General Manager Rebecca Tarrant said the new holiday club also seeks to make the booking experience an inspirational and enjoyable part of the amazing holiday to come.
"Consumers are expecting a more personalised customer service experience across all industries and YONDA will ensure vacation dreamers are served relevant and inspirational holiday ideas," Ms Tarrant said.
"Much like Netflix, the platform will use the member's innate behaviour and travel preferences to serve highly personalised travel experiences.
"We're eager to share exclusive deals with our members and help them explore more of Australia," she said.
Yonda Holiday Club offers a complimentary subscription model YONDA Go, as well as two subscription-based memberships with increasingly exclusive discounts, YONDA Premium ($9.95/month) and YONDA Ultra ($19.95/month).
Yonda Holiday Group will provide access to over 50,000 hotels around the world with a guaranteed 10-15% discount during peak times and 40%+ discount during off peak. Members will also receive 10-50% off experiences across dining, retail, tours, and attractions.
- ENDS -
For more information please contact:
Ruby Communications
Abbey Stuart