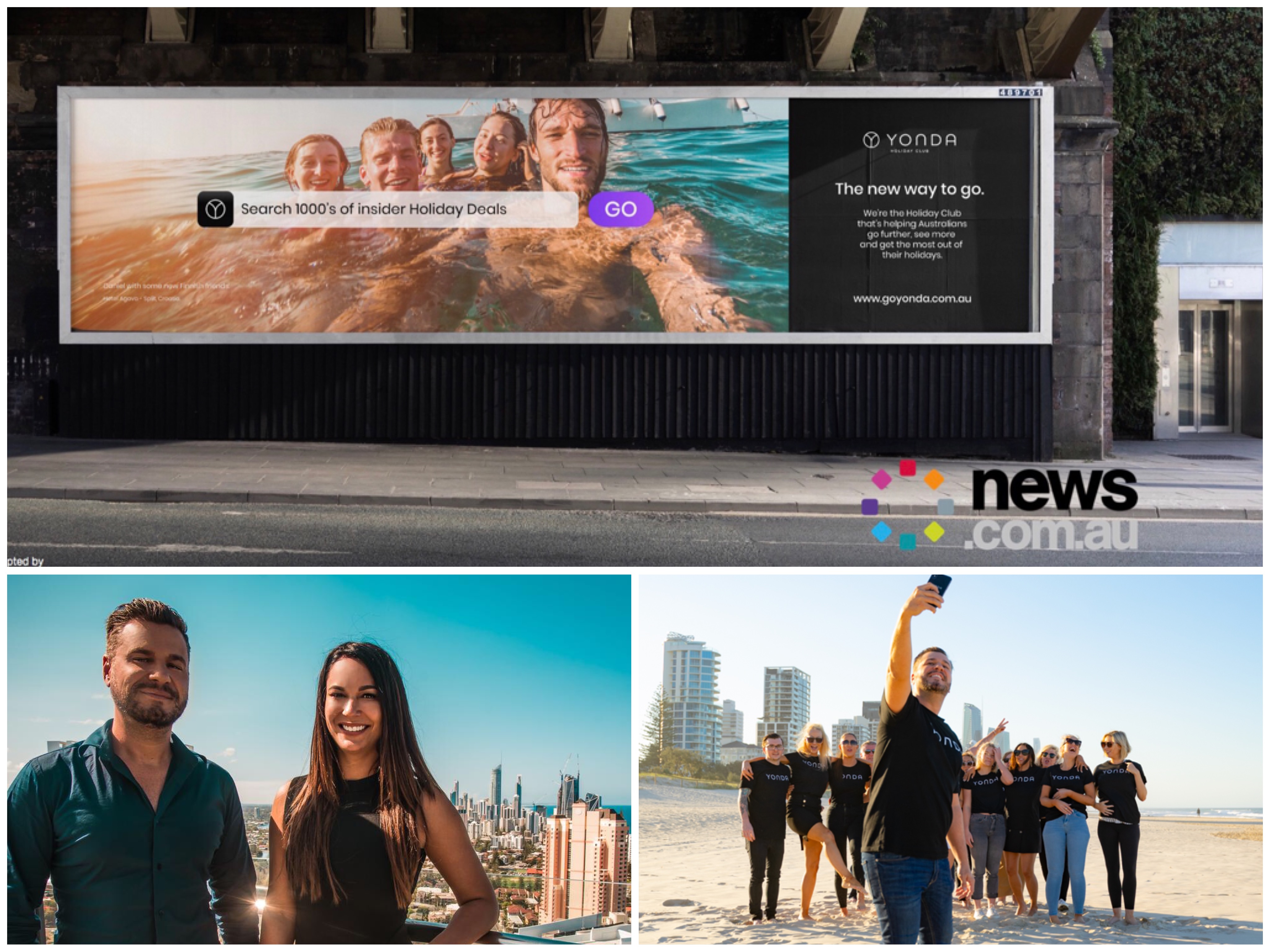 BE-YONDA EXPECTATIONS
ALISTER THOMSON
alister.thomson@news.com.au
GOLD Coast travel entrepreneurs Jon and Rebecca Tarrant have launched a subscription-based business they believe will become the Netflix of the Holiday Club industry.
The brother-and-sister duo built up travel and resort marketing business Leisure Group into a multi-faceted business with an annual turnover of $25m before selling in 2019.
Last year they purchased Affordable Holidays with the idea of using its 280,000 members as a springboard for a new type of holiday club.
Mr Tarrant said holiday clubs often use an antiquated model based on vouchers that requires people to spend thousands of dollars to become a member before imposing restrictions on the type of rooms and times they can book accommodation during the year.
He said contracts lock in members for long periods.
"WE WANTED TO BRING SOMETING NEW TO THE MARKET WITH FEWER RESTRICTIONS AND A LOW BUY-IN FOR MEMBERS"...
Six weeks ago Yonda Holiday Club was launched.
Fee-paying members are charged $9.95 per month, similar to a Netflix subscription model to be a Yonda 'Premium' member. For that they get preferential access to "Insider Deals" negotiated with accommodation providers, which, he said can save them as much as 50 per cent.
The monthly subscription can be cancelled at any time. Mr Tarrant said the savings can be achieved partly by removing the commission charged by other booking platforms and going directly to the providers. The savings are then passed on to members.
Mr Tarrant gave the example of a campaign done with the Oaks Oasis Resort in Caloundra where 650 rooms were booked by Yonda and offered to members at a discount between 40 and 50 per cent.
"It is first in best dressed" he said. "That had a whole bunch of inclusions including meals, wine on arrival and free water park for the kids"
Mr Tarrant said their goal is to achieve one million members by the end of next year with half fee-paying subscriptions.
He said the business was designed largely with domestic, not international travel in mind, so he believes that it will not suffer too much from overseas travel restrictions.
"When we started creating the concept there was a really heavy focus on the Australian market. We have been encouraging people to see their own country". Yonda is also available in the NZ market.